Magento 2 Product Types Explained
As the customers have been getting easy accessibility of the internet, the E-commerce industry continues to grow.
More and more types of business are adopting online selling platforms. Products ranging from apparels, electronics, and even virtual products such as software can be offered in an online store.
To be up-to-date with the latest trends and business requirements, the default Magento 2 also offers six product types to allow merchants to sell all the types of products within the catalog.
Understanding types of products in Magento 2 with examples shown below:
1. Simple Product: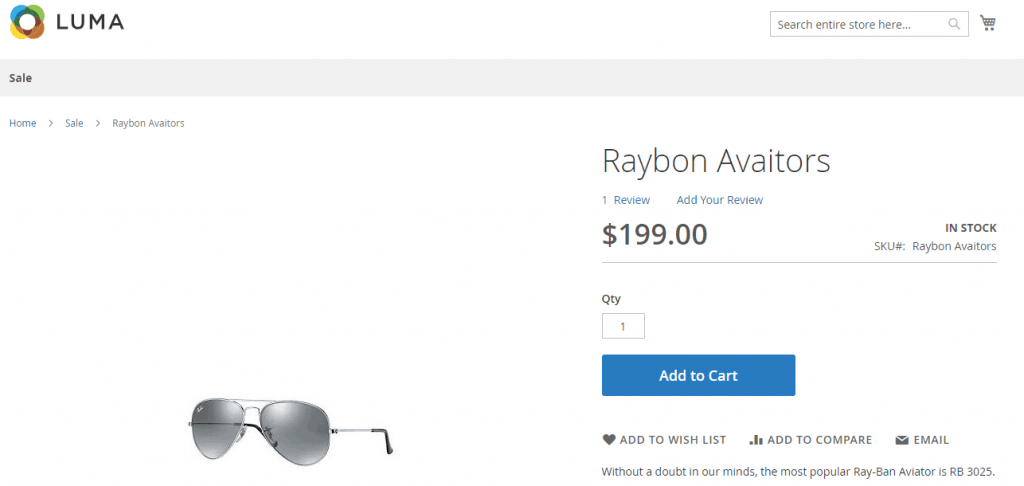 Simple products are the most used type of product in Magento 2. When a product has only a single SKU (Store Keeping Unit) code, it is called a simple product.
For instance, a sunglass is a simple product as it has its own SKU code.
The merchants create simple products in Magento 2 from the backend as well as using the programmatic method.
2. Configurable Product: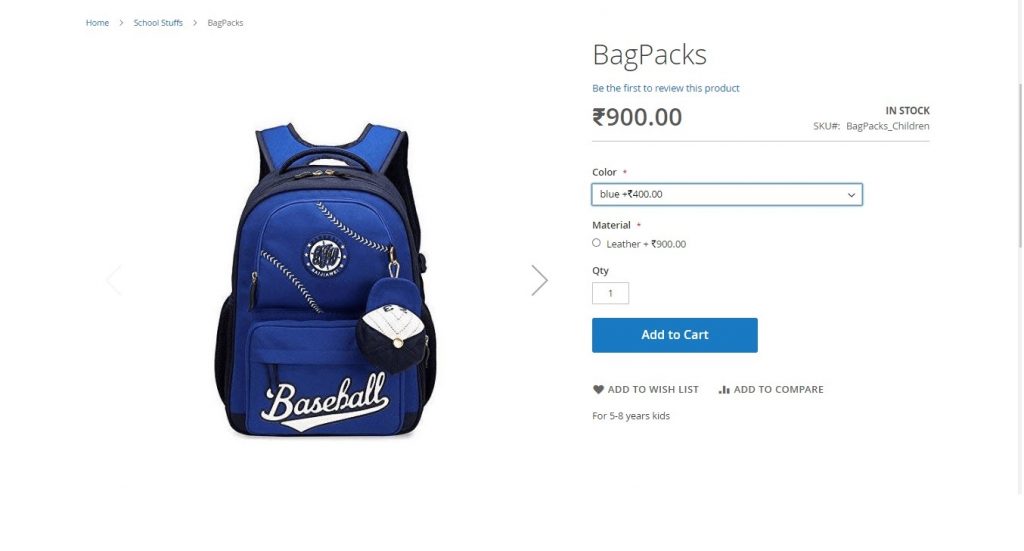 A bag that comes with two colour options and with two types of material is an example of a configurable product.
Also read:
How to Create Configurable Products in Magento 2
How To Programmatically Create Configurable Product In Magento 2
3. Grouped Products: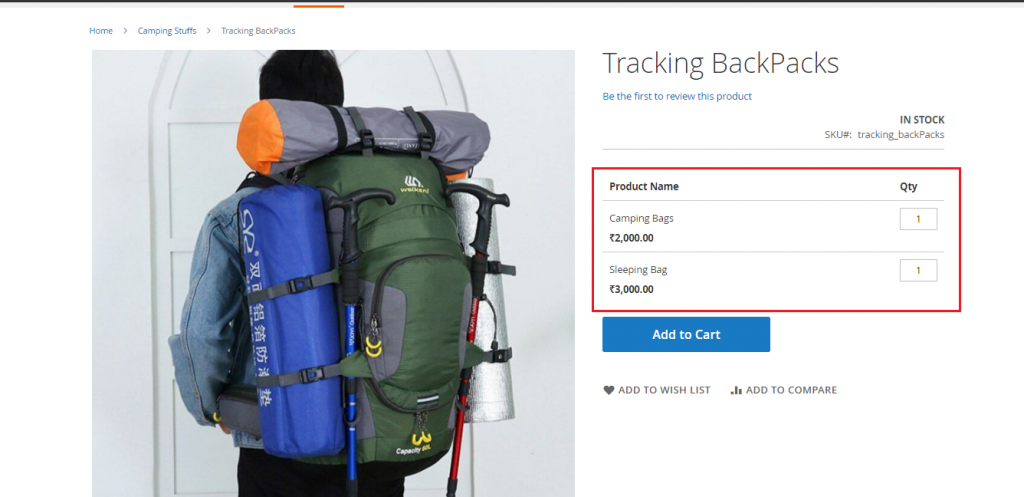 A grouped product is a collection of related simple products with the same theme or colour.
This product type presents multiple, standalone products as a group. Offer variations of a single product, or group them for promotion in Magento 2 store. Each product in a grouped product can be purchased separately or as a group.
A group of bag packs and tracking accessories, or a furniture set can be considered as grouped product.
The admin can create grouped product in Magento 2 from the backend as well as using the programmatic method.
4. Virtual Product: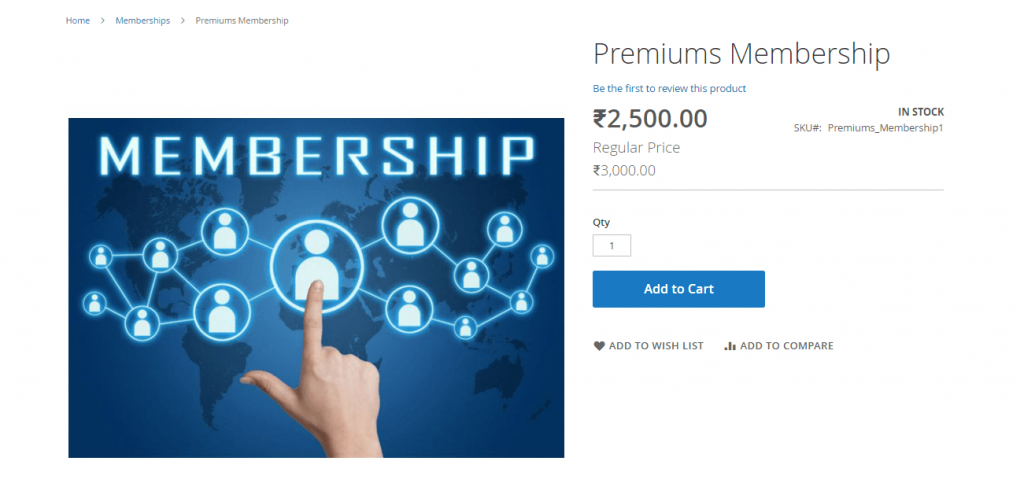 The virtual product represents digital products or in other terms intangible items such as monthly or annual subscription, services, memberships, warranties.
A virtual product can be sold with grouped and bundle products. It need not be shipped and hence requires no stock management.
The store owner can easily create virtual products in Magento 2 from the backend or using the programmatic method.
5. Bundle Product: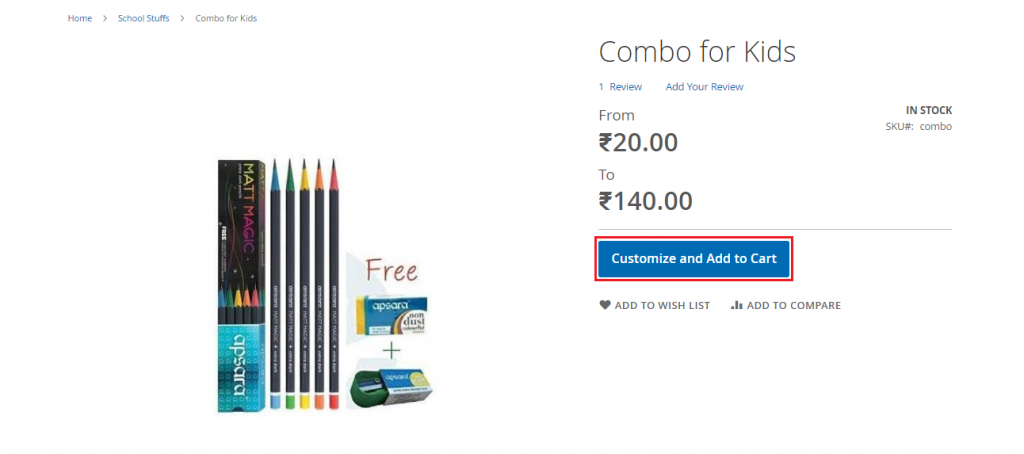 A bundled product is a build your own, customizable product or kit of simple or virtual product type.
A combo product, for example, as shown in the figure above can be considered as bundle product that can be either customized or simply add to cart.
Also read:
How to Create Bundle Product in Magento 2
How To Programmatically Create Bundled Product In Magento 2
6. Downloadable Product :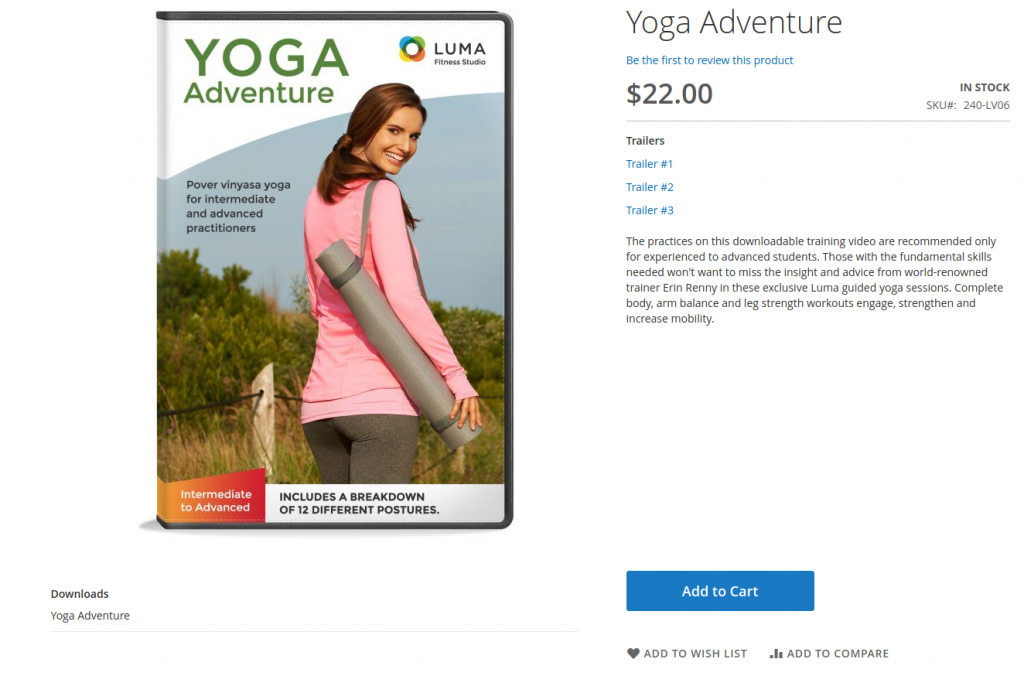 The downloadable product contains one or more files that the customer gets after purchasing the product. The files are stored on the hosting server or any other server.
In order to sell digital products, create a downloadable product in Magento 2 store.
The downloadable products are mainly digital files such as eBook, music, video, software application, or update.
If you are into the B2B business or B2C business, Magento 2 offers six types of products that help you to set up all the products you have on your Magento 2 store.
Apart from these, you can also based on the business requirements.
That's it.
Feel free ask queries on the Comment section below. I would be happy to help you.
Do consider sharing this post to Magento 2 Community via social media.
Thank you.